A collection is always an adventure, a journey... but to envision from March (and all through lockdown!) what "women's and men's" styles might be for summer 21 was a very special task... colour ranges, exclusive prints (of course) finding themes through which to tell stories to make one smile a collection therefore means months of work with the team...
To revitalize, surprise, and appeal to a public in diverse countries Japan, Hong Kong, Taiwan, Amsterdam, London, New York. Young people increasingly share the same culture and others who are older must also be able to find things that please them in my collections.
We are now launching b. STYLE, a street style that is sober, elegant, and mixed.
My famous striped T-shirts will stay, but revamped for a new look with vertical stripes on ecru with a simple logo. City wear, evening wear dresses, suits (I love designing for men!), I think of them too while hoping with all my heart that, come spring, life will become easier to share once more.

Shot by the stylist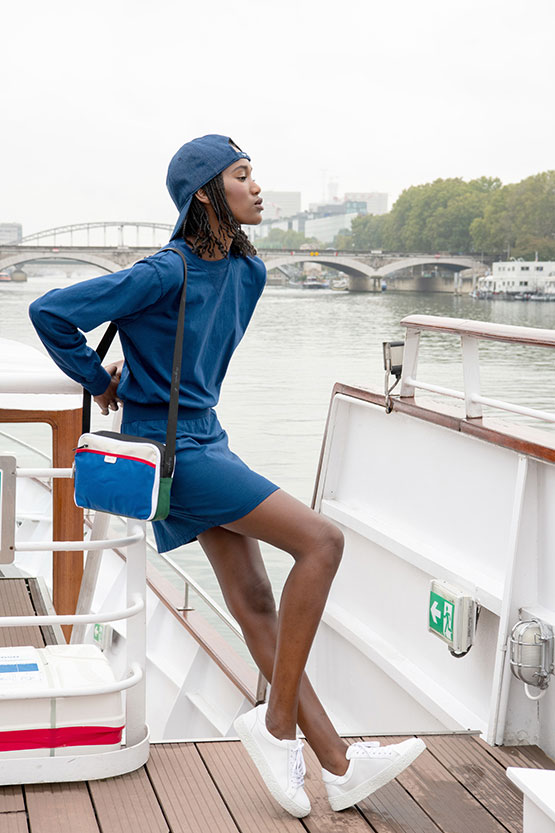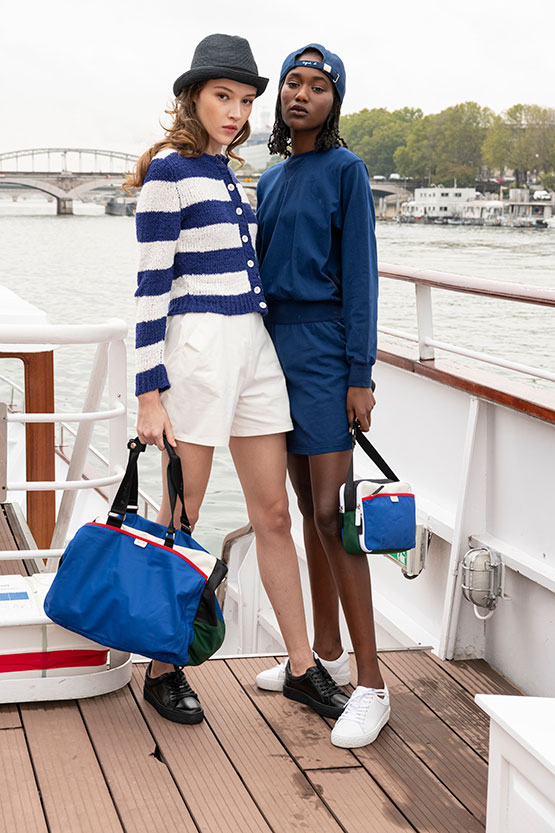 SWEATSHIRT DRESS RIBS QE70 J000 680
RAFAEL SNEAKERS 220C CU01 010
CAP 336C AC20 6060
BAG N990 VNO3 0000
CARDIGAN TT11 LZ63 6082
ELSA SKIRT 5390 UR12 046
SNEAKER RAFAEL 220C CU01 000
BLACK SUNNY BIBLOS 1670 AC10 000
TRAVEL BOSTON BAG N988 VNO3 0000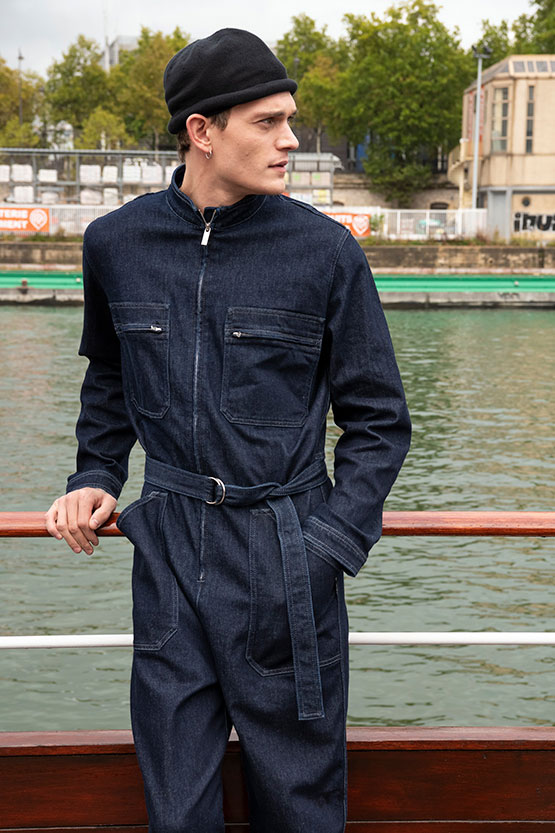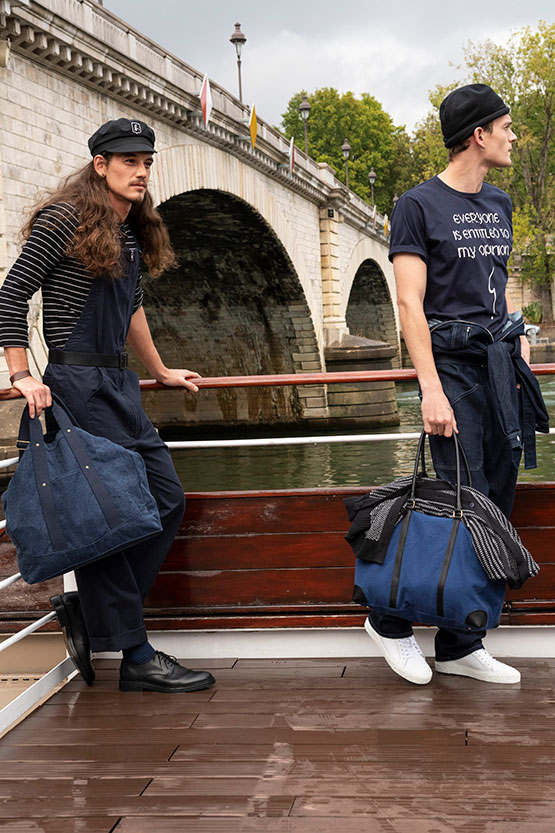 JUMPSUIT Y692 KA17 6060
T SHIRT 8807 SDE1 639
RAFAEL SNEAKERS 220C CU01 010
BEANIE 2852 GS83 000
BAG O293 VTD0 642
DUNGAREES Y749 KI92 695
T SHIRT EAL4 JGA6 000
DERBY SHOES 187C CU01 000
B CAP 000
BLUE BAG
BILLY NECKLACE 339C AC21 000
NAZIM BRACELET 358C CU01 000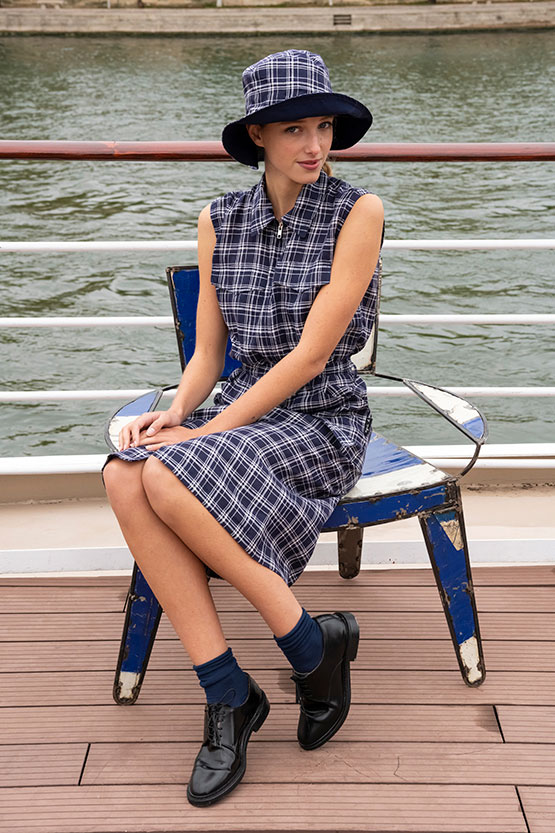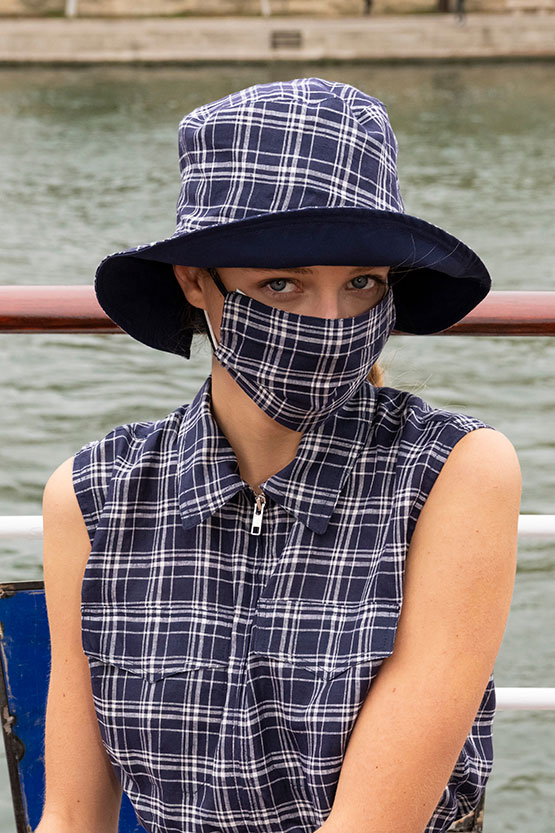 LOUISE DRESS ZA85 CAF2 639
ZOE DERBY SHOES 273C CU01 000
MONIA HAT 206A CAF2 639
MASK CAF2 639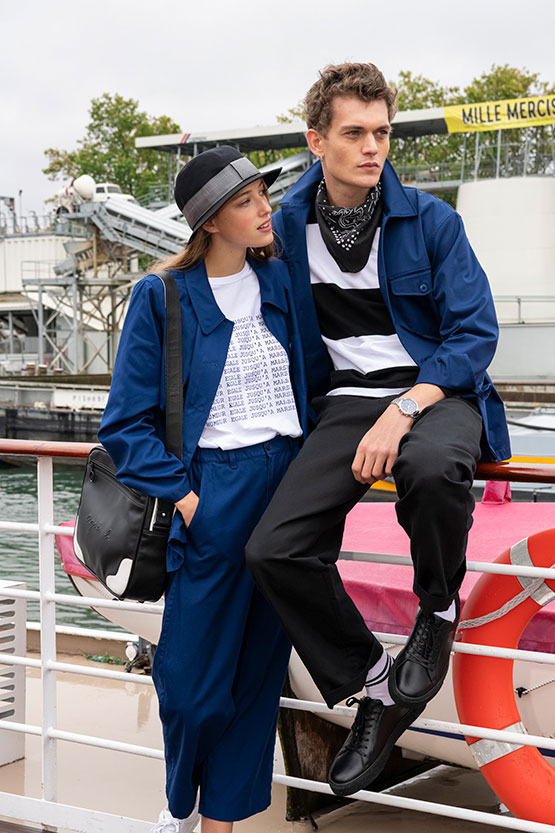 CANTON JACKET 1819 UP46 680
J.B BRUANT T SHIRT EAI1 SDE0 010
TROUSERS Y353 UP46 680
RAFAEL SNEAKERS 220C CU01 010
BLACK HAT 000
B STYLE BAG
SHIRT W923 UP46 680
T SHIRT 4366 J206 1000
TROUSERS Y707 UBF9 000
RAFAEL SNEAKERS 220C CU01 000
BANDANA 0395 GM55 000
BLACK REVERSIBLE BELT 971A CU01 000
WATCH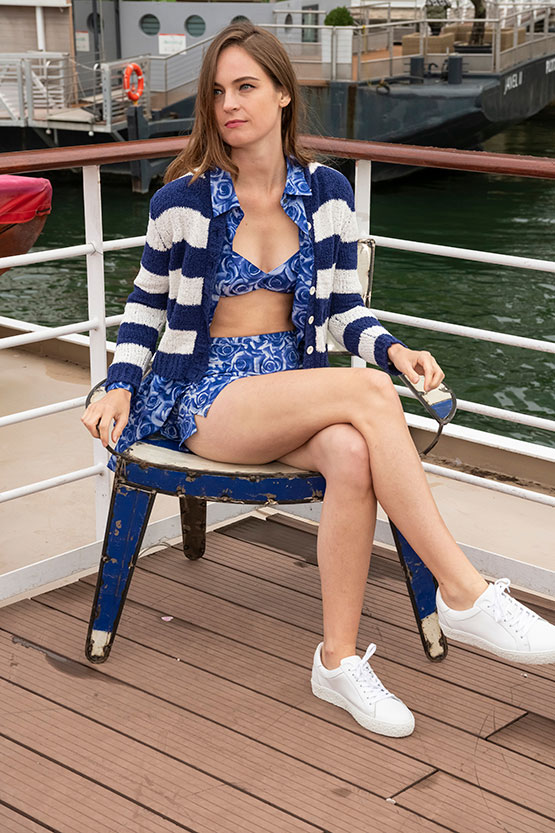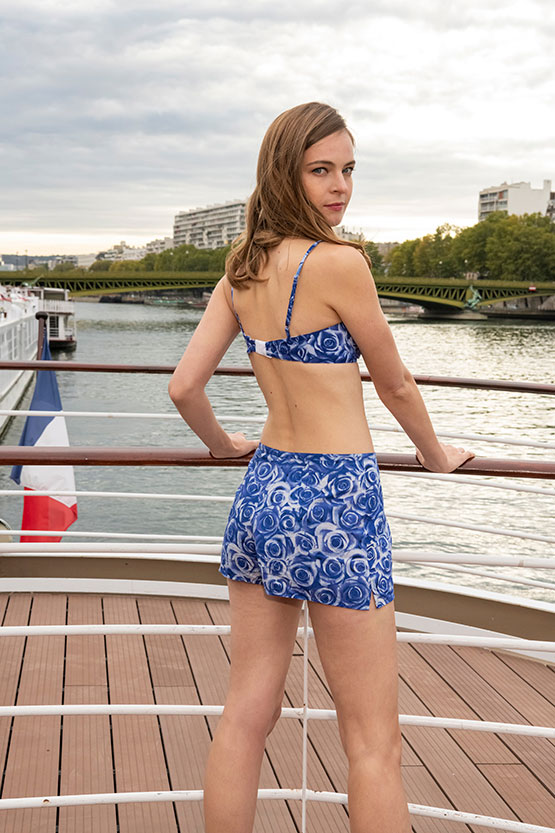 CARDIGAN TT11 LZ63 6082
GARCON SHIRT W180 IE89 630
BRA L402 IE89 630
ZEPHIR SHORTS 1769 IE89 630
RAFAEL SNEAKERS 220C CU01 010
ALBERTO CARDIGAN 8969 JGA6 643
CLEA TOP 5821 JGA6 643
TROUSERS Y353 UP46 010
WATCH
BAG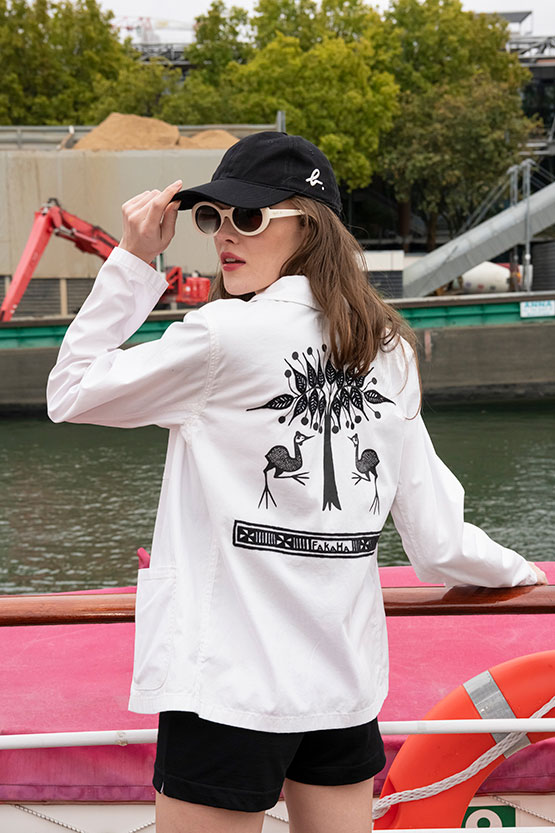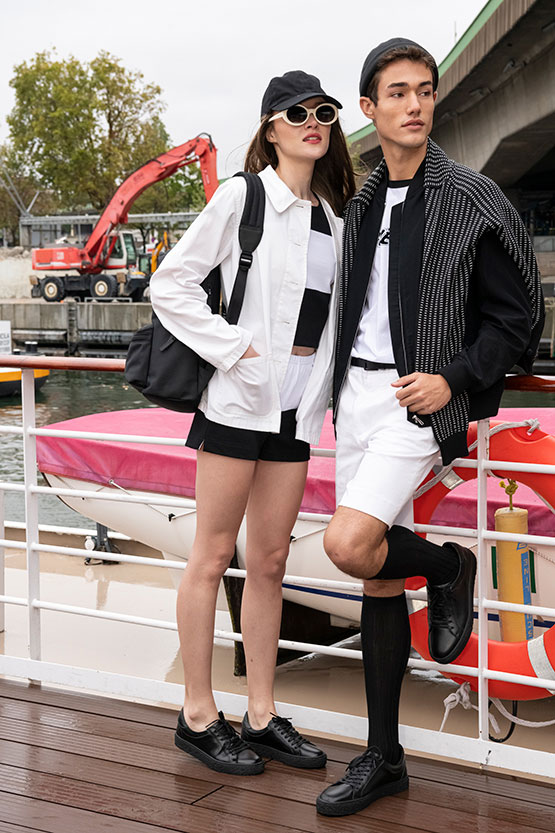 CANTON JACKET 1819 AC69 021
LILIPUT T-SHIRT 2241 J206 1000
VAGUE SHORTS 1898 J206 1000
RAFAEL SNEAKERS 220C CU01 000
CAP
SUNGLASSES
BAG O266 VP94 000
NEW PRESLEY JACKET XC95 TAZ4 000
VERY COOL T-SHIRT 9490 K329 000
COLLEGE VEST B045 LZ57 001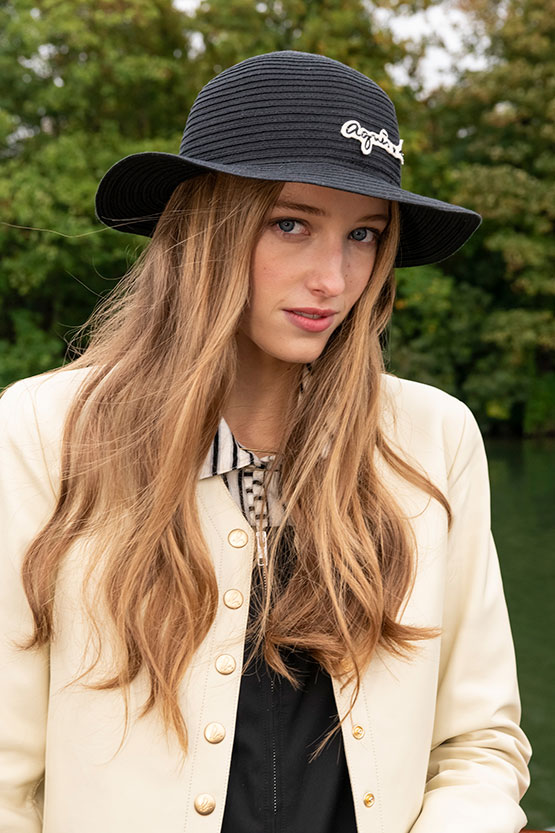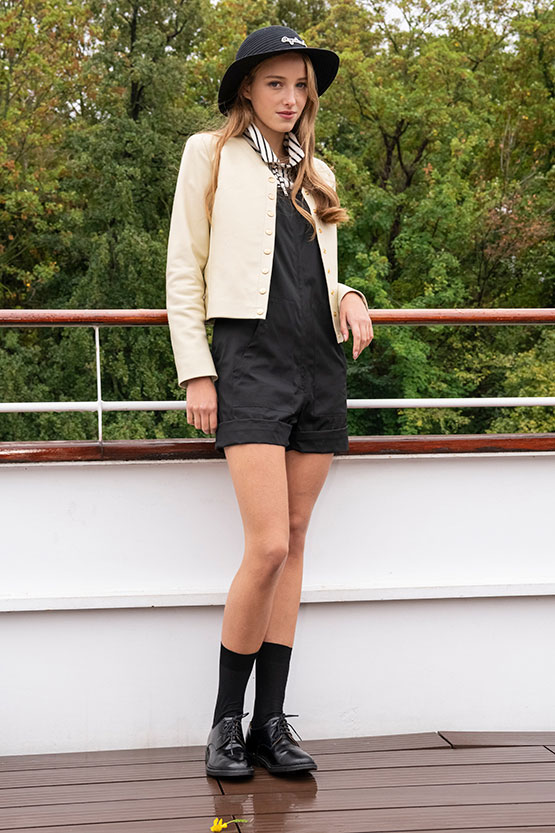 SNAP CARDIGAN 2021 XH53 CUB9 044
SIM POLO SHIRT 5776 JGK1 000
DUNGAREES Y360 UQ25 000
ZOE DERBY SHOES 273C CU01 000
HAT 403C KI66 000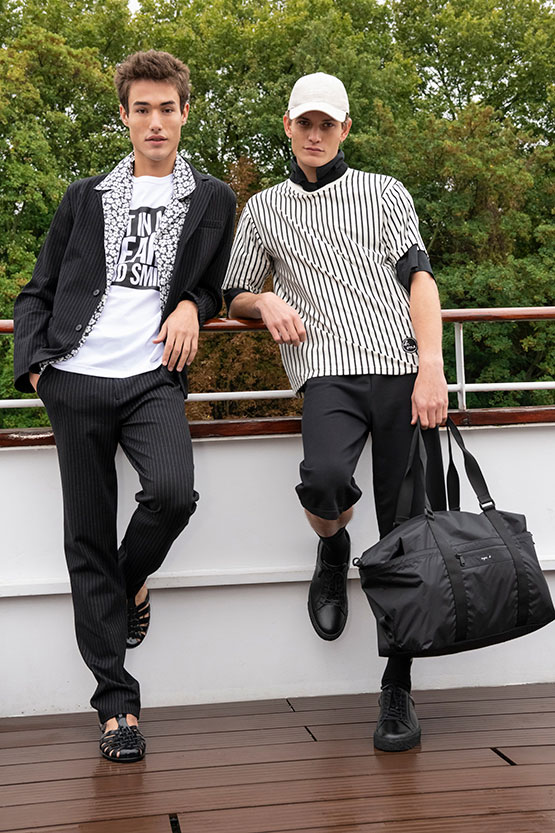 CHRISTOPHE JACKET G827 JEG4 000
MAGNUM SHIRT W912 IBY4 000
JOHN GIORNO T SHIRT EAI1 SDD7 010
BARBICAN TROUSERS 2 N396 JEG4 000
FLAT JELLY SHOES 356C AC38 000
CHRISTOF T SHIRT EAC9 JGK1 000
SHIRT W941 UF95 000
BERMUDA SHORTS N377 K330 000
RAFAEL SNEAKERS 220C CU01 000
SOCKS 2448 AC12 000
AGNES B. CAP 2572 K032 010
DORIAN TIE 8001 U898 000
BAG O266 VP94 000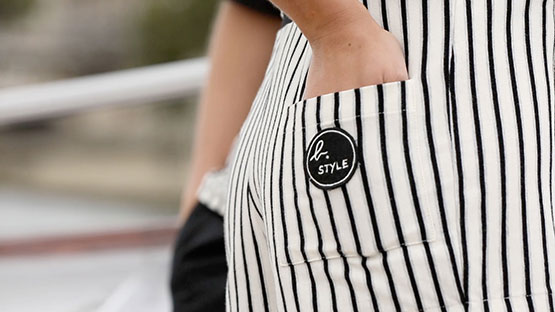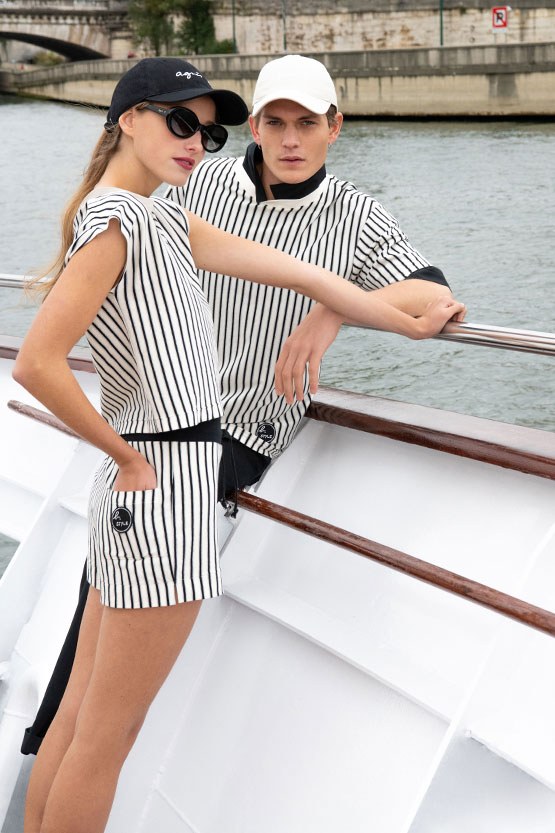 PASCAL T SHIRT SS M EAV3 JGK1 000
MINDIE SHORTS 9980 JGK1 000
RAFAEL SNEAKERS 220C CU01 000
B STYLE CAP 327C AA28 000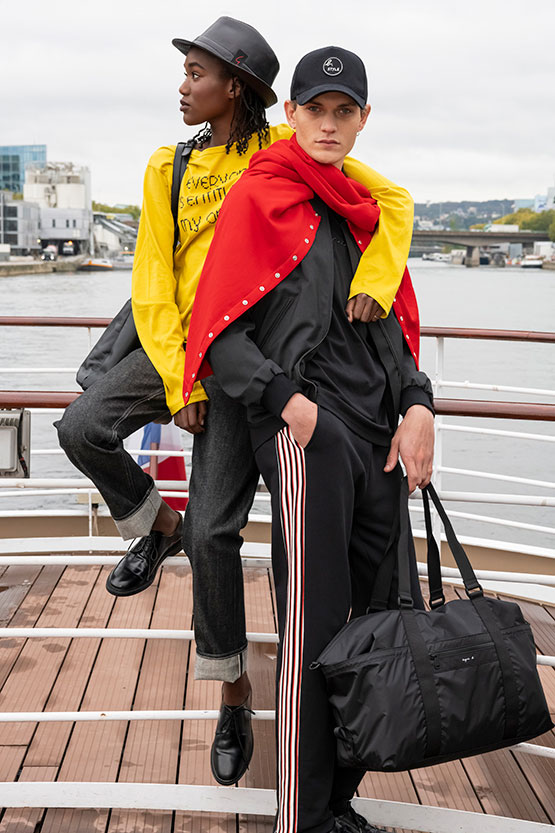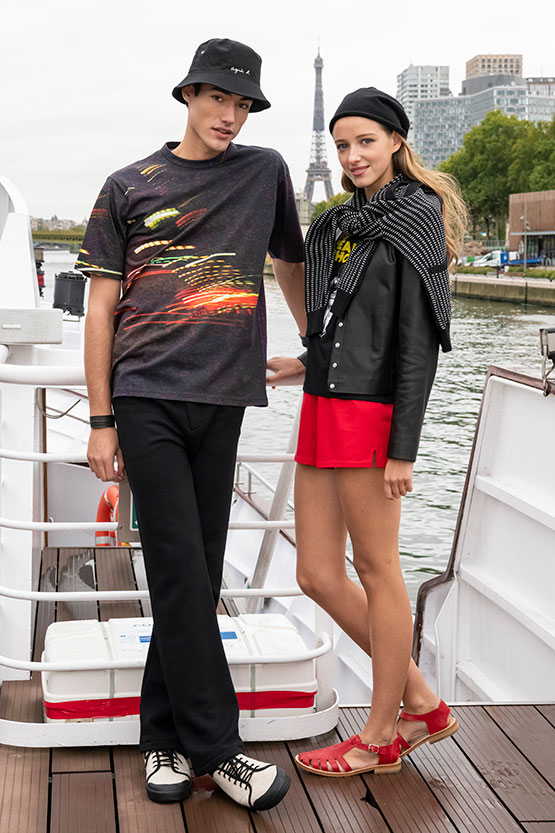 YELLOW T SHIRT 0330 SDE1 244
REGULAR JEANS Y329 KH91 000
ZOE DERBY SHOES 273C CU01 000
BIBLOS HAT 1670 GG25 000
BAG O160 VCO9 000
JACKET X653 TCA2 880
CARDIGAN ET84 M001 460
CHRISTOF T SHIRT EAC9 K320 000
POMANT TROUSERS OPPO 0243 JDI5 484
RAFAEL SNEAKERS 220C CU01 000
B STYLE CAP 327C AA28 000
BAG O184 VNO9 000
T SHIRT EY16 NS95 0000
MALT TROUSERS N682 M280 000
SPRING COURT LINEN TENNIS 393C AC71 000
BLACK HAT 000
BRACELET 358C CU01 000
CARDIGAN 2021 X101 CU32 000
COLLEGE CARDIGAN TT08 LZ57 001
WE SPEAK HIP HOP T SHIRT EAI1 SDD6 000
FLICK SHORTS N705 J000 448
CAPUCINE SANDALS 428C CU01 460
ROUL BEANIE 2852 GS83 000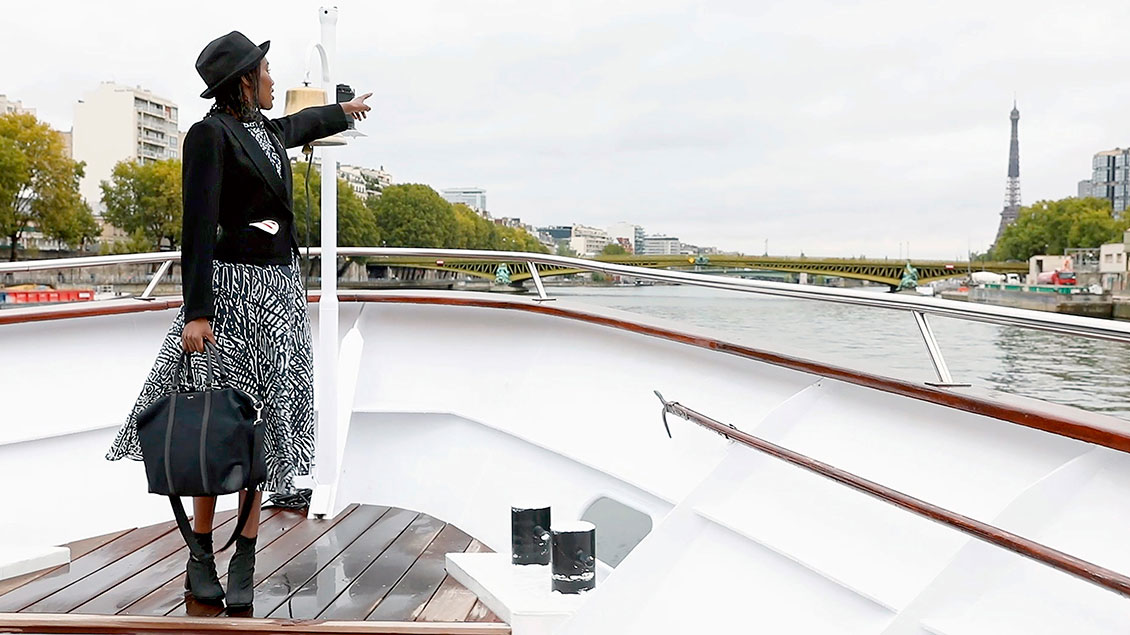 SCARLETT JACKET D093 U700 000
DRESS ZD92 NT02 000
SOCKS BOOTS 613B KB17 000
FLORIDA SMALL BAG 0559 AC95 0000
BROOCH
BAG O289 VNQ5 000
BIBLOS HAT 1670 GG25 000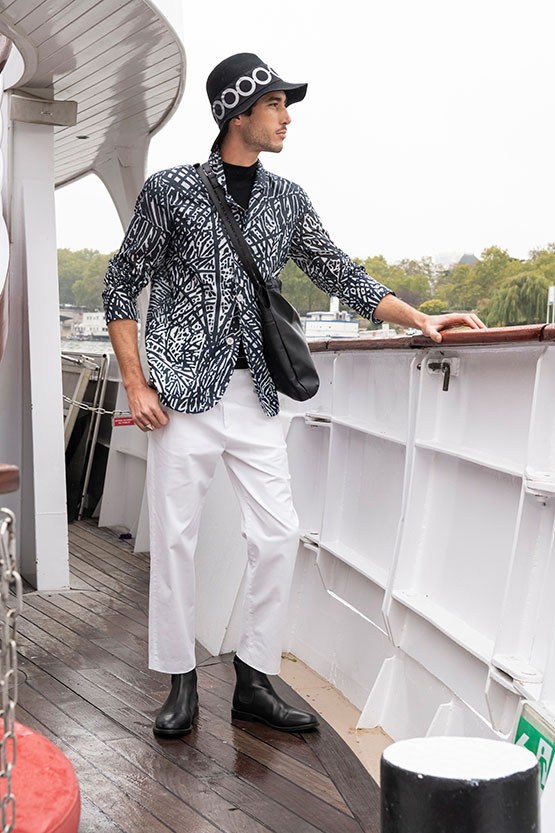 CAMISA JACKET 0751 NT02 000
PANAMA T SHIRT 0238 JG13 000
TROUSERS Y707 UBF9 010
BOOTS 270C CU01 000
JIMMY HAT 404C AN42 000
RYAN SILVER RING 360C KH59 909
BAG O160 VCO9 000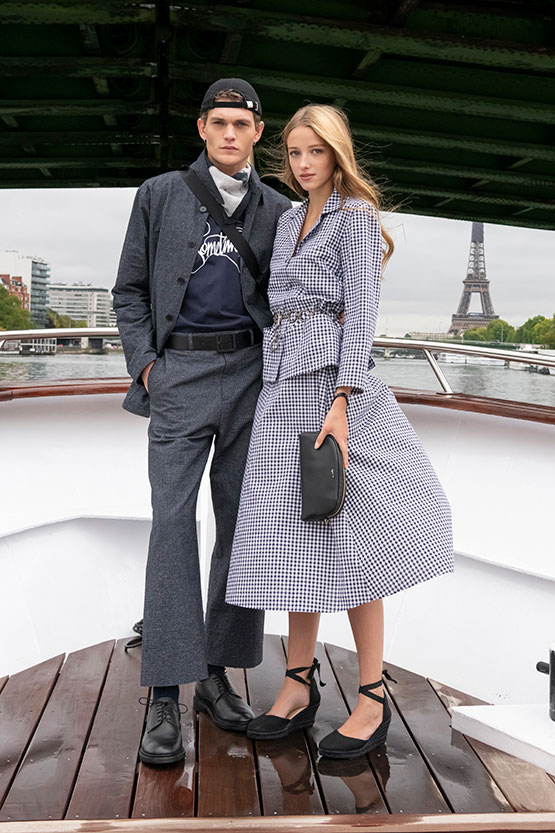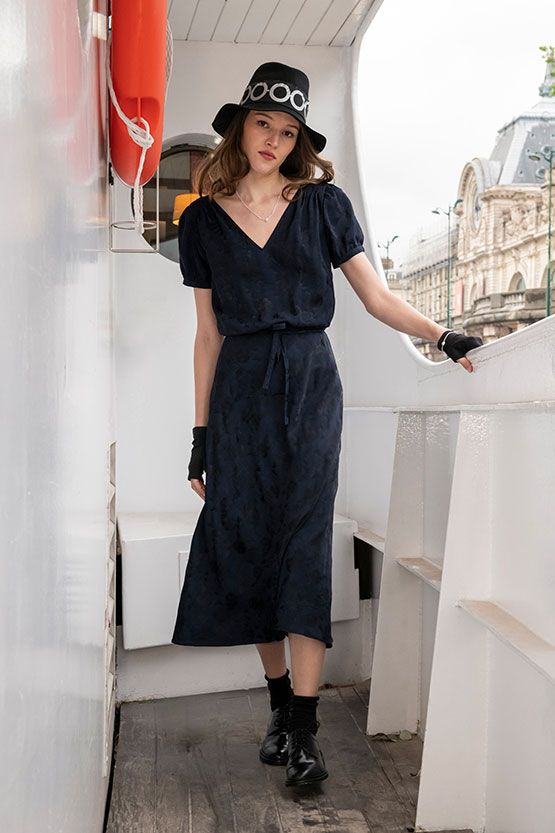 AYMERICK JACKET X849 RJ21 000
SOMETIMES T SHIRT 8807 SDE3 639
TROUSERS Y707 RJ21 000
ROBIN DERBY SHOES 187C CU01 000
BLACK AND WHITE SQUARE SCARF
SCOTT BELT 127B CU01 000
AGNES B CAP 2572 GT47 000
BAG O261 VNQ9 000
LOUISE JACKET L723 C100 643
SKIRT O733 C100 643
PENELOPE ESPADRILLES 883A GL57 000
AURORA BELT 145C KE09 909
BLACK SHOULDER BAG N983 VCN3 000
POIRIER DRESS ZA83 TBZ2 6107
ZOE DERBY SHOES 273C CU01 000
JIMMY HAT 404C AN42 000
SVEA BRACELET 412C AC84 050
AUDRINE MITTENS 0238 KF65 000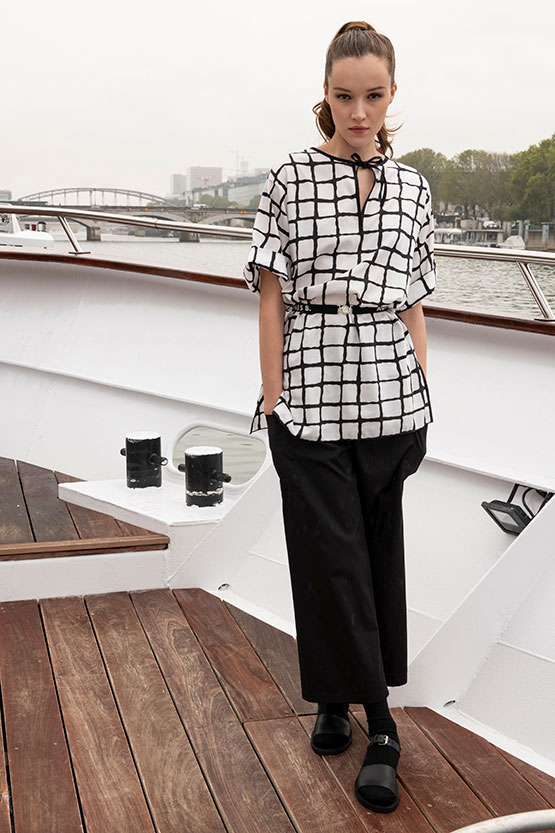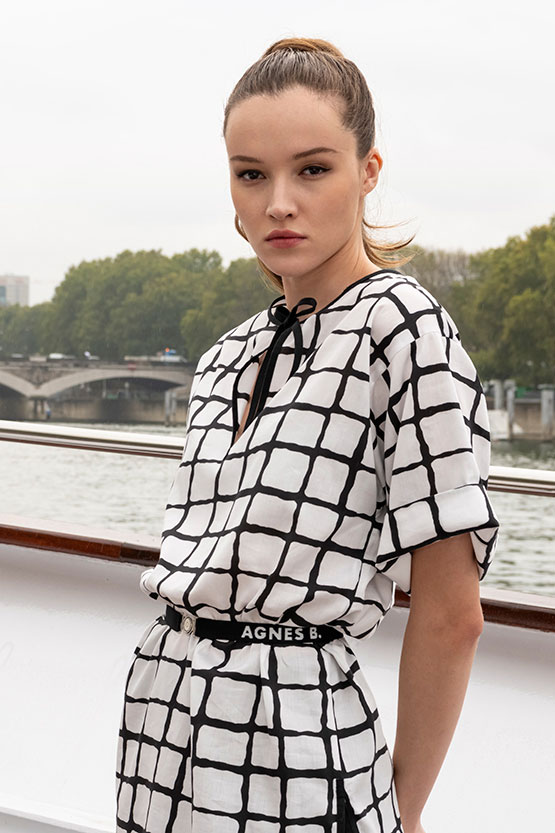 DRESS ZA86 IH16 000
MATIS TROUSERS Y356 UQ25 000
FRENCH THEO SANDALS 386C CU01 000
AGNES B. BELT 436C AD12 000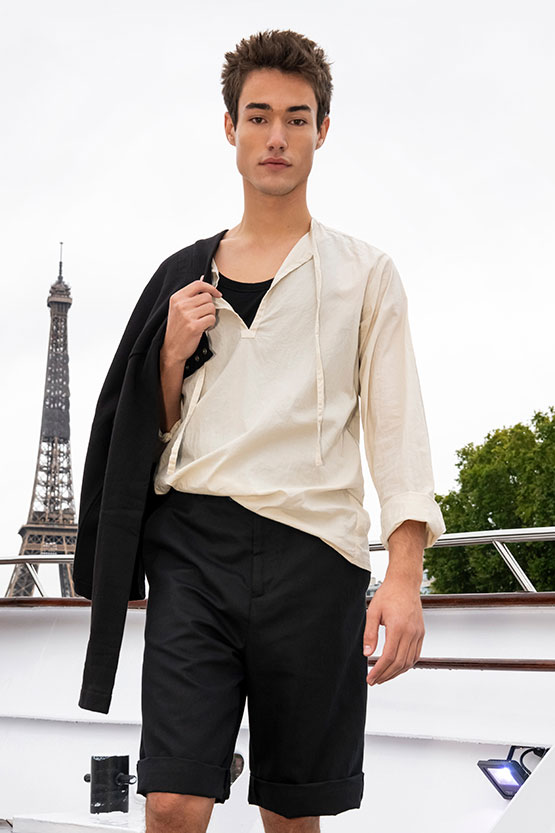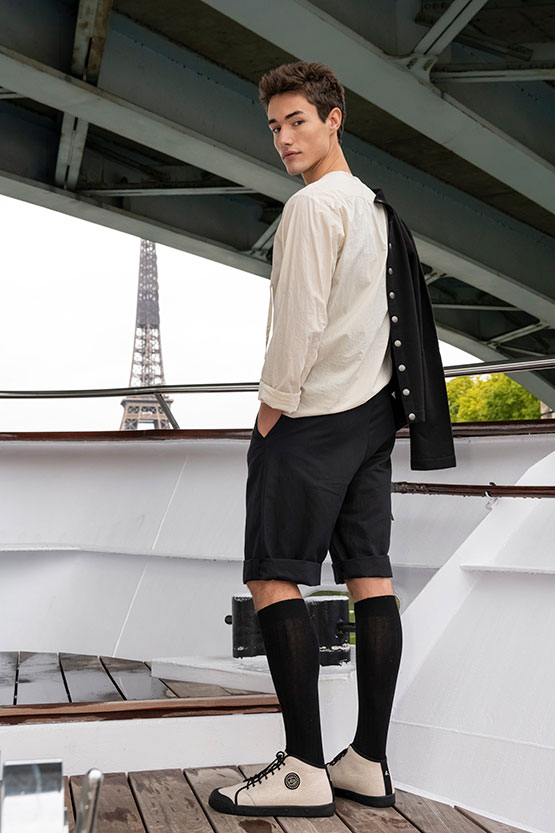 YVAN SNAP CARDIGAN EU26 M001 000
SHIRT W944 UF95 308
GASTON TANK TOP 0658 J005 000
BERMUDA SHORTS Y708 UBF9 000
SPRING COURT LINEN TENNIS SHOES 393C AC71 000
SOCKS 260B AD08 000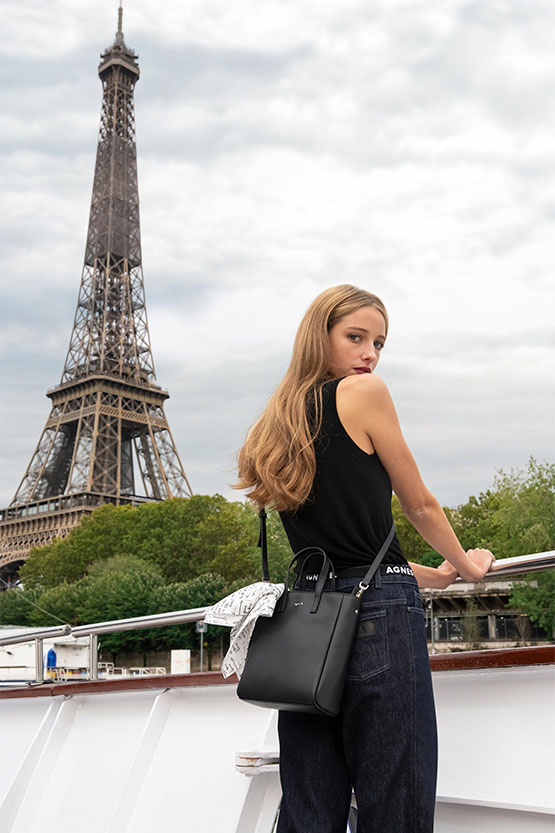 DUBLIN TOP TT35 LZ77 000
REGULAR JEANS Y329 KA17 6060
AGNES B BELT 433C AD06 000
B FOREVER BANDANA 517A AD07 000
BAG O148 VCO2 000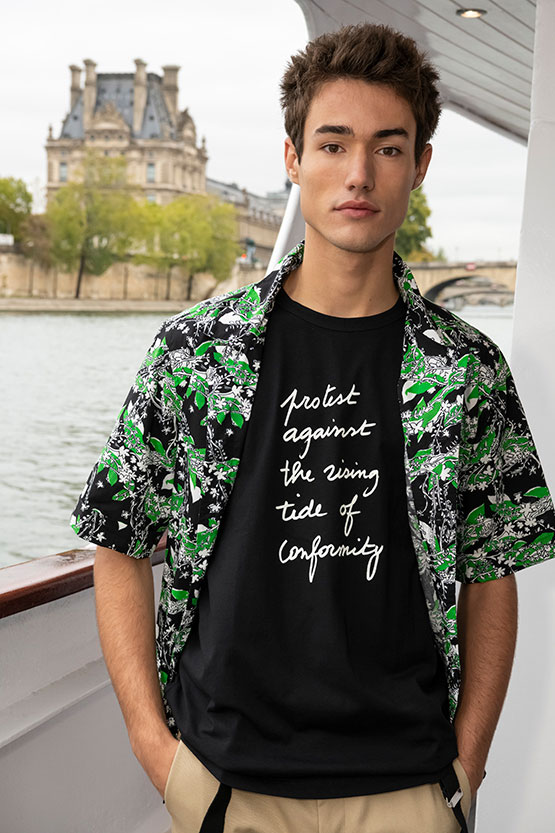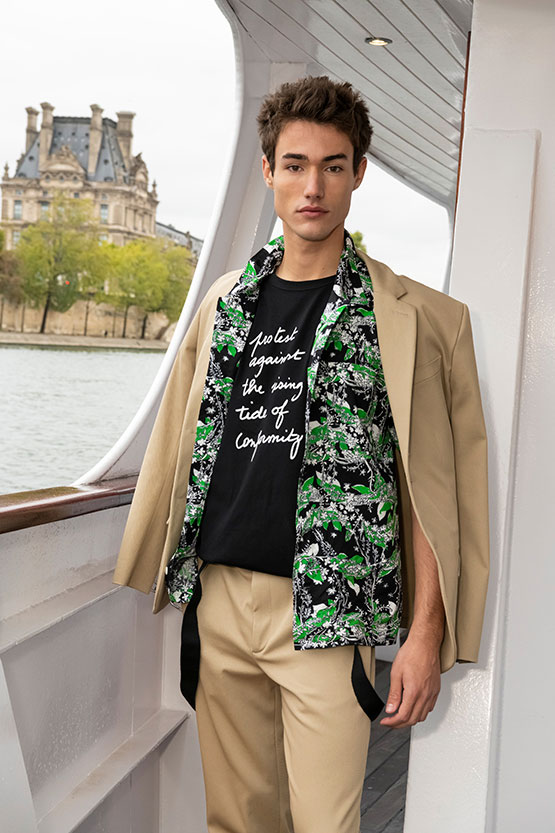 DOMINO JACKET X725 TBY0 332
MAGNUM SHIRT W912 ICH6 718
T SHIRT EAI1 SDE2 000
JAMMING TROUSERS Y618 TBY0 332
HUGUE SBOOTS 548B CU01 000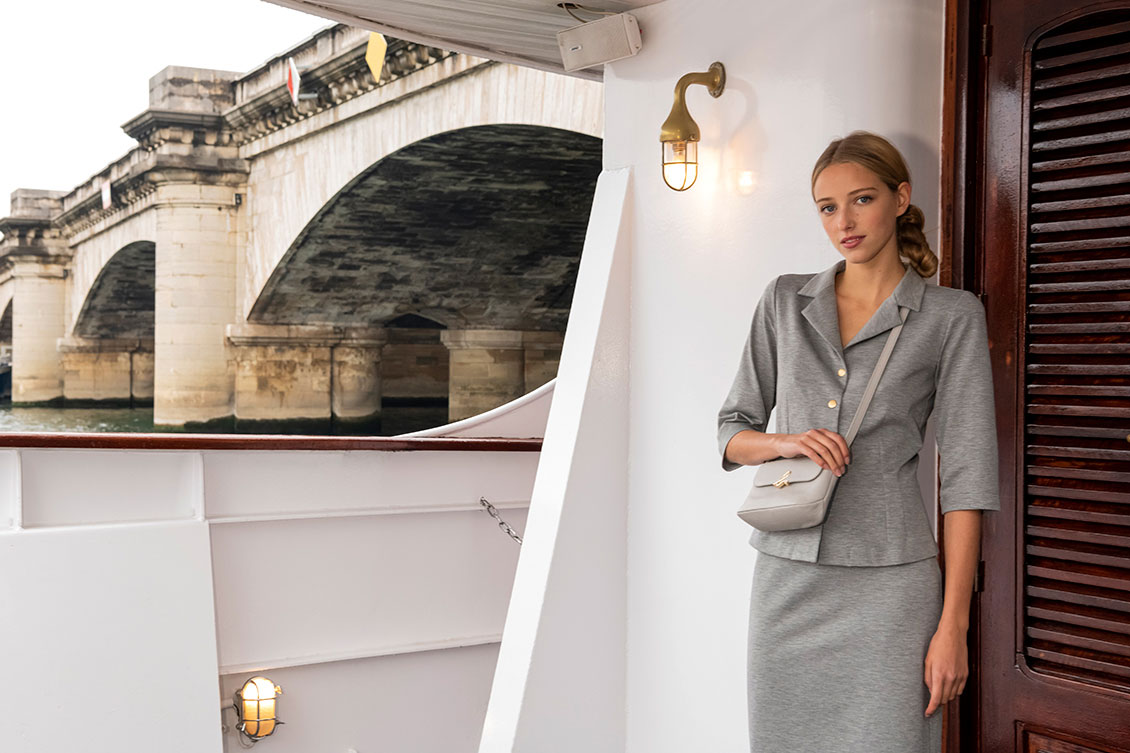 CATANE JACKET G064 JGP5 903
ANGELICA SKIRT I499 JGP5 903
BABY'S ROSE ARCHIVE
GREY BAG O229 VLT1 841
BLACK WATCH 000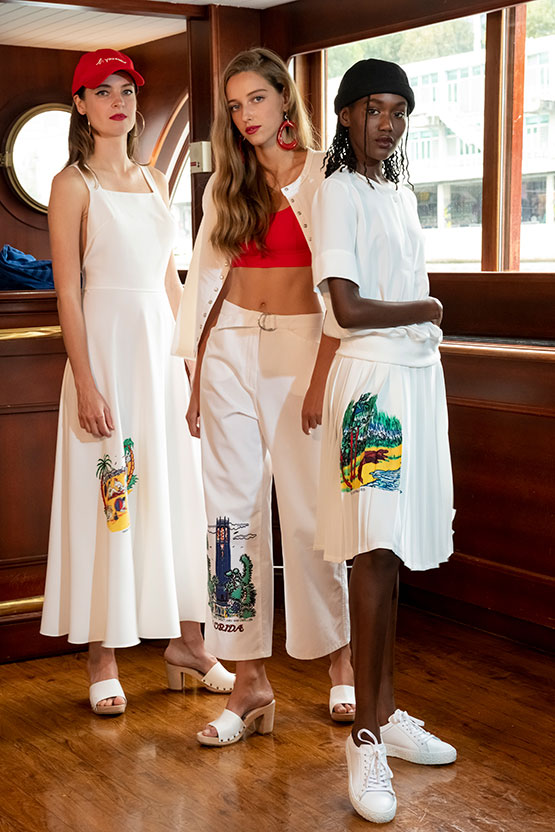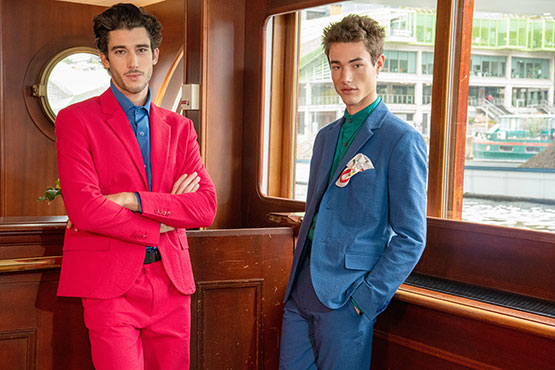 SNAP CARDIGAN 0267 M001 010
BANAMA TOP 3677 J138 4045
LOUISE TROUSERS Y359 SDE4 010
RED EARRINGS
FLORIDA SHIRT L682 NS96 046
CROCODILE SKIRT O737 NS97 046
RAFAEL SNEAKERS 220C CU01 010
ROULÉ BEANIE 0426 A005 000
NEYL JACKET XC24 TBP1 448
THOMAS SHIRT W771 UF95 6054
JAMMING TROUSERS Y618 TBP1 448
RAFAEL SNEAKERS 220C CU01 000
ROMAIN SCARF 2340 AC63 643
REVERSIBLE BELT 971A CU01 000
NEYL JACKET XC24 TBP1 6102
THOMAS SHIRT W771 UF95 757
JAMMING TROUSERS Y618 TBP1 6102
RAFAEL SNEAKERS 220C CU01 000
BIL SCARF 2340 AC31 680
BLACK REVERSIBLE BELT 971A CU01 000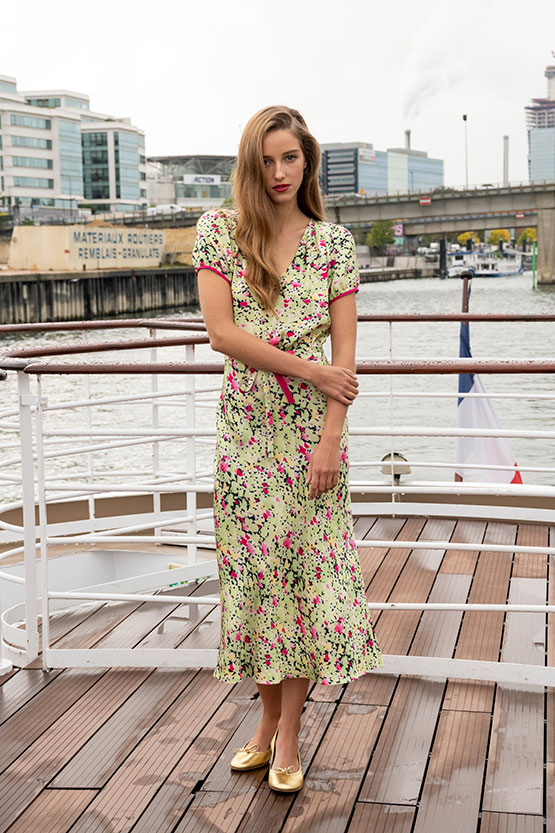 DRESS ZA83 ICJ0 710
BALLERINAS 798B CU52 050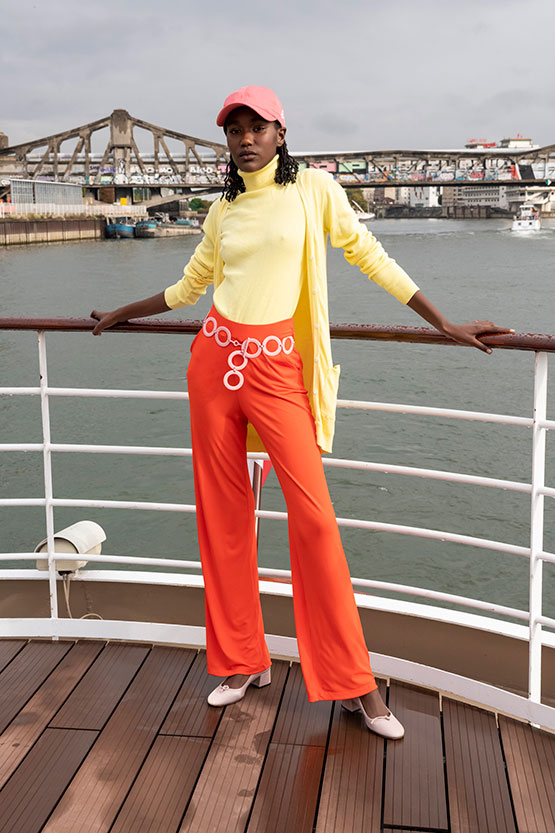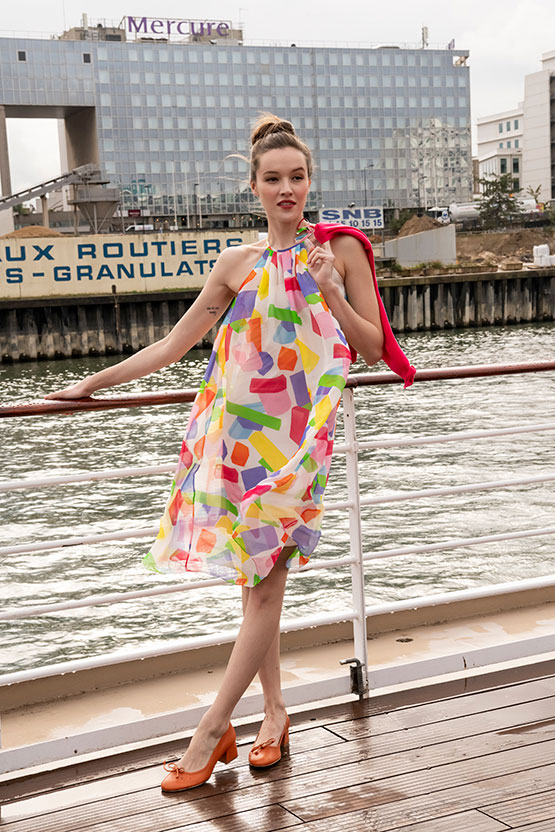 MANAO CARDIGAN ED51 J155 263
EDDY T SHIRT EAU7 J155 263
SAILOR TROUSERS N515 J903 347
BELT 145C KE09 909
CAP 2572 K032 414
SESAME CARDIGAN E533 J155 445
DRESS ZE02 ICL7 0000
FOND DE ROBE BUSTIER X960 JM49 3025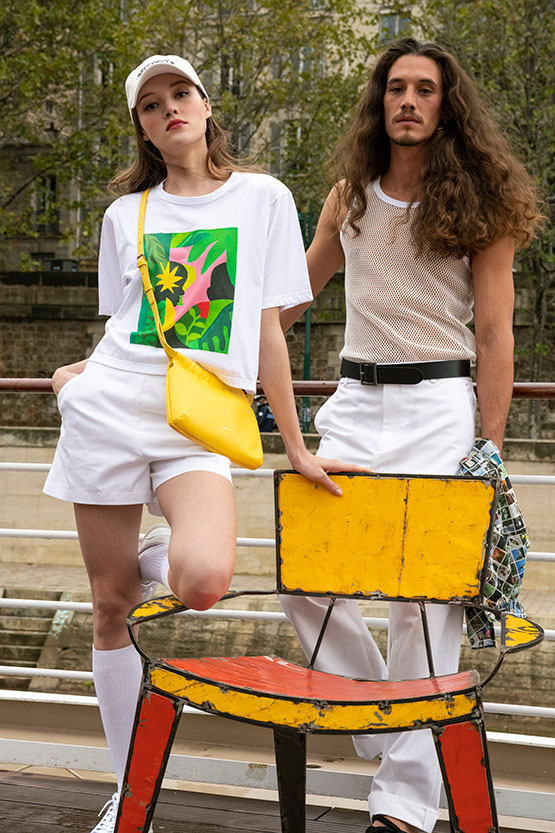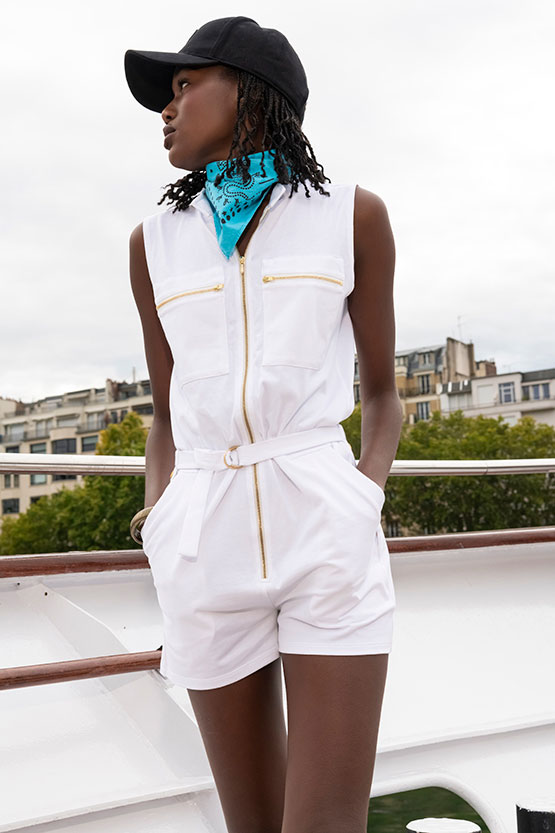 DAVID DOUGLAS T SHIRT S EAW3 SDD8 010
SHORTS O258 UP46 010
RAFAEL SNEAKERS 220C CU01 010
SOCKS 260B AD08 021
YELLOW BAG O162 VCO9 206
RESPECT CAP 2572 KI94 021
SYD SHIRT C874 ICL1 0000
HARRY TOP 0665 JS11 010
NEW KYOTO TROUSERS Y707 UBF9 010
SHOES 358C AC39 631
SCOTT BELT 127B CU01 000
HANDY DUNGAREES N676 J000 010
B STYLE CAP 327C AA28 000
BANDANA
INAYA BRACELET 378C AC55 909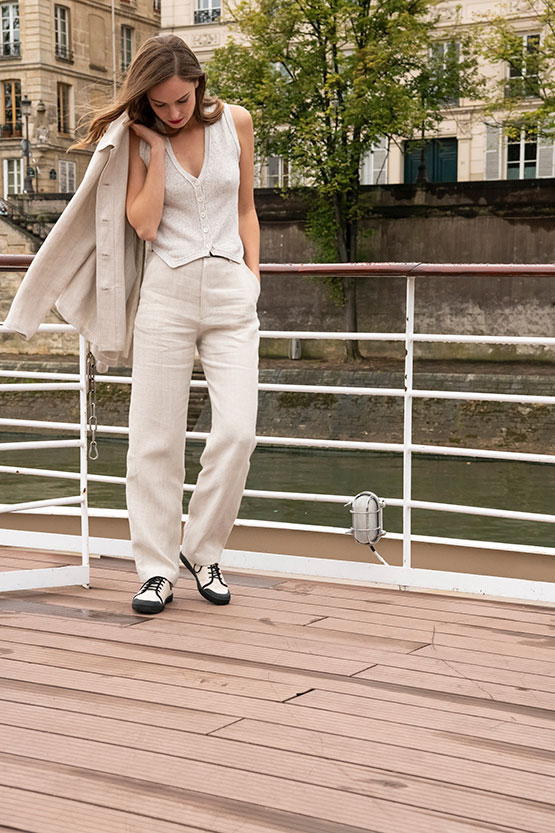 CANTON JACKET 1819 UV06 308
VEST 6T25 LX38 917
TROUSERS Y311 UV06 308
SPRING COURT LINEN TENNIS SHOES 392C AC71 000
BELT 436C AD12 000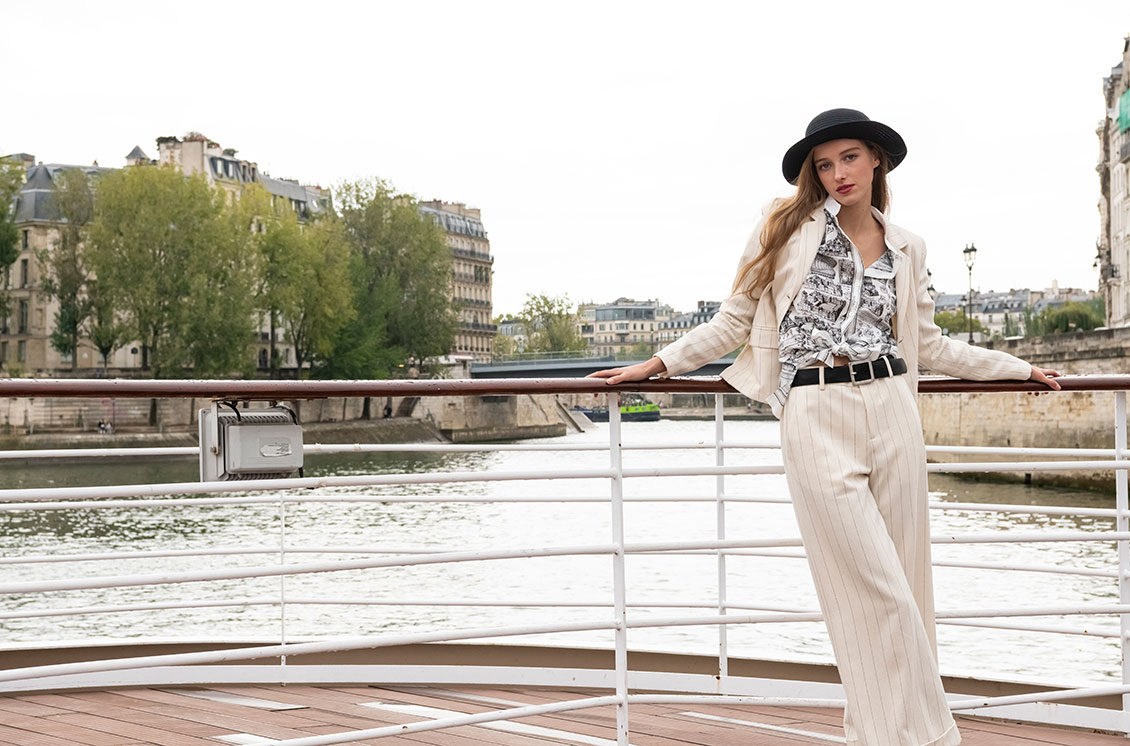 DULCE JACKET X278 RJ15 020
RUE DU JOUR SHIRT L661 ICD1 010
TROUSERS Y357 RJ15 020
ALMA HAT 403C KI66 000
SCOTT BELT 127B CU01 000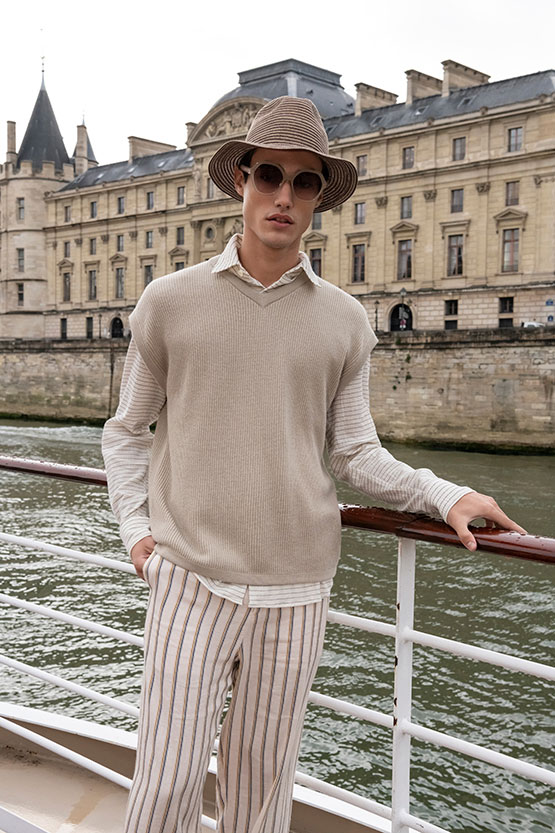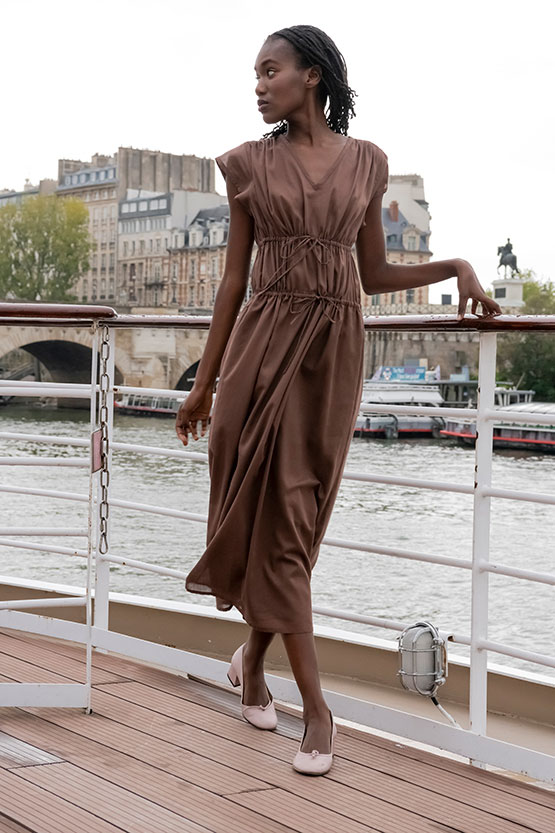 CARY JUMPER B043 LZ52 332
THOMAS SHIRT W771 RE08 6091
NEW KYOTO TROUSERS Y707 RJ09 021
SUNGLASSES
EVAN HAT 335C AC11 908
DRESS 2711 UBF5 3119
JUPON EN JERSEY I336 JM49 000
BALLERINAS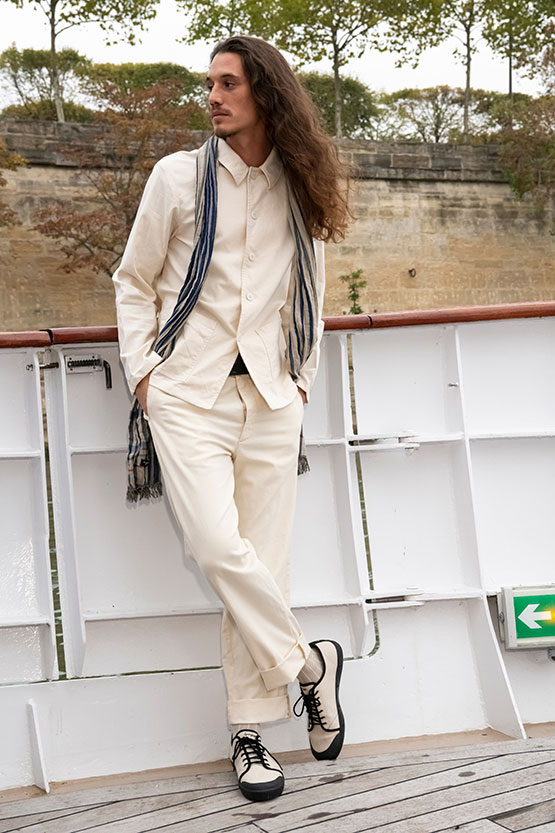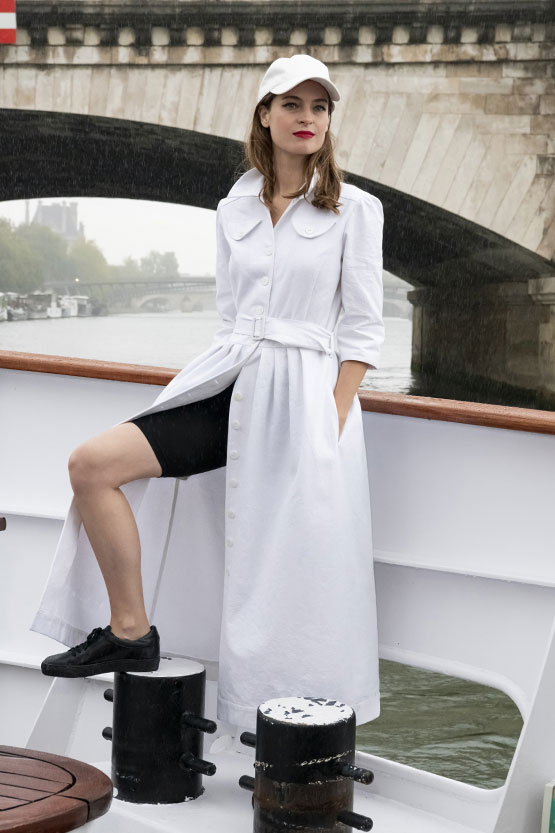 AYMERICK JACKET X849 TBY3 020
LORIS TROUSERS Y678 TBY3 020
DENIS SCARF 2340 AC04 643
DRESS ZE00 UBG0 010
CYCLISTE N029 JE57 000
RAFAEL SNEAKERS 220C CU01 000
CAP 2572 K032 010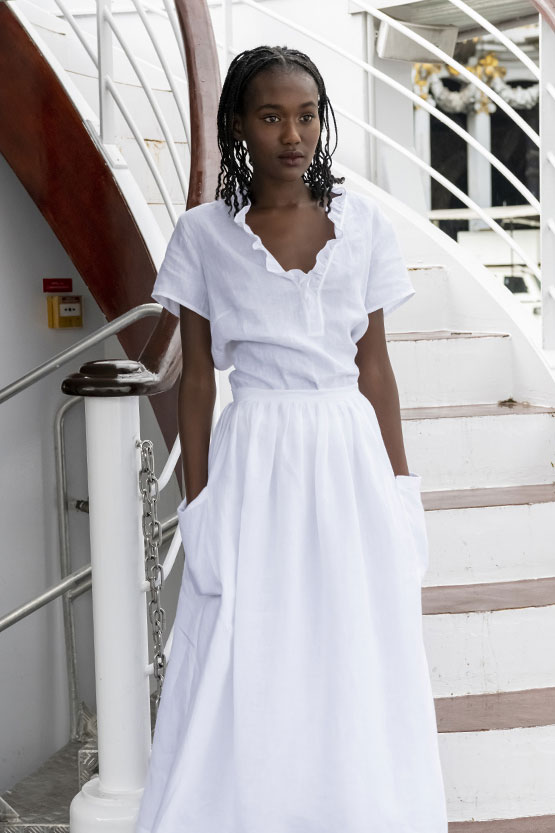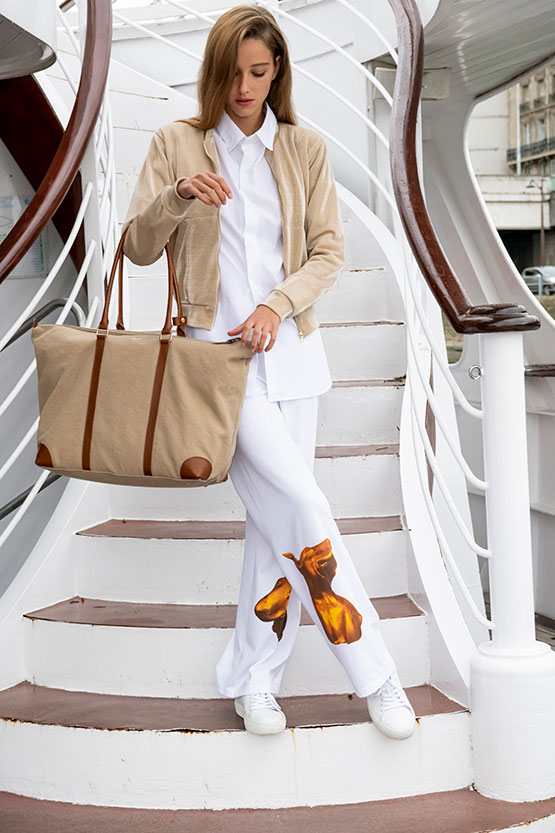 SHIRT L705 UAF9 010
SKIRT O723 UAF9 010
JUPON EN JERSEY I336 JM49 010
BLOUSON CLASSE 2747 JAS7 050
THOMAS SHIRT W771 UH94 010
CHIEN D'AURELE TROUSERS 4543 SDD9 010
SPRING COURT 688B KB77 010
BAG O292 VTD0 304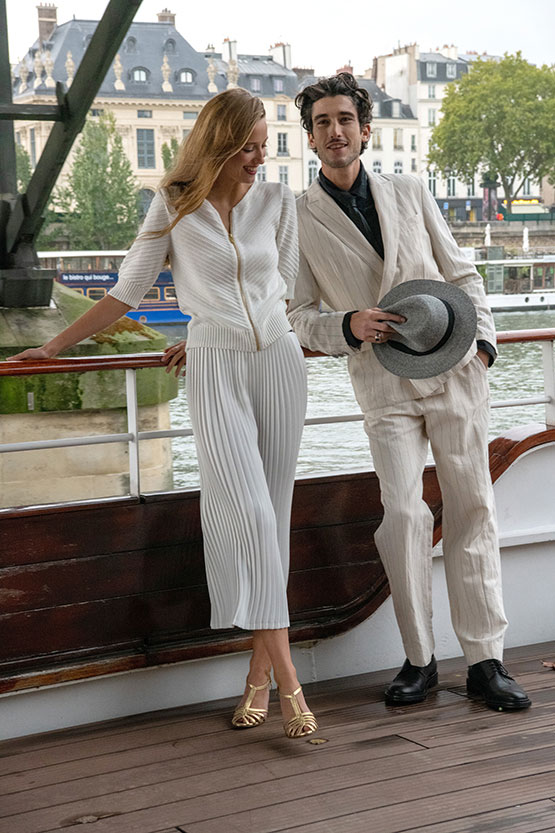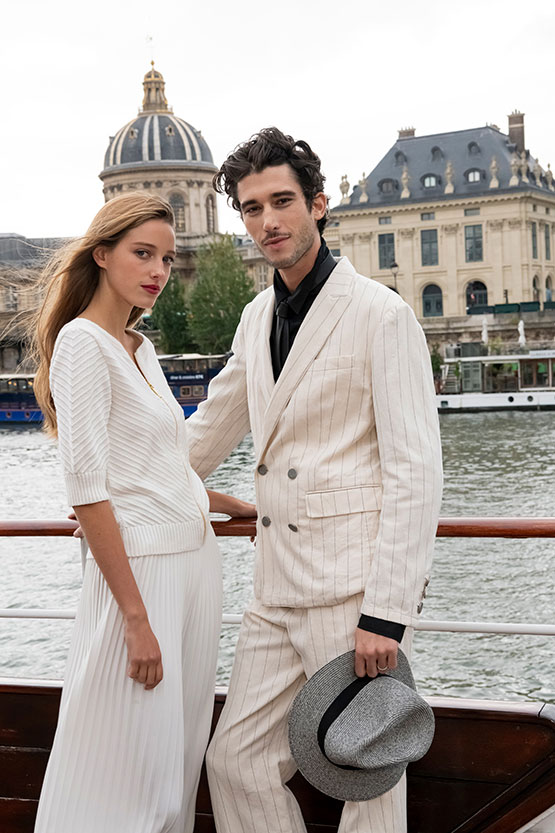 ZIPPED CARDIGAN 099T LZ53 043
SKIRT O729 UQ87 046
SANDALS 108C CU52 98
MALENA NECKLACE 408C AC82 050
JACKET XC62 RJ15 020
THOMAS SHIRT W771 UF95 000
TROUSERS Y743 RJ15 020
EVAN HAT 335C AC11 908
LEATHER TIE 0195 CU01 000
ROBIN DERBY SHOES 187C CU01 000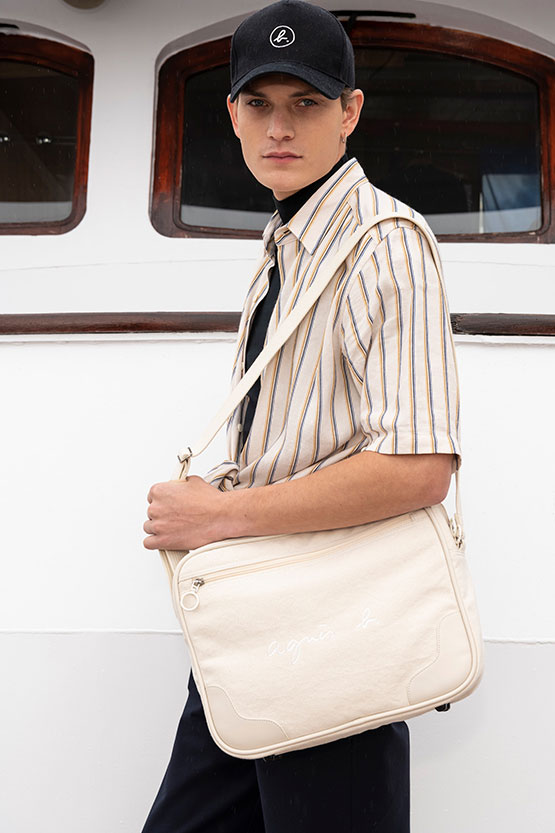 ANDY SHIRT W801 RJ09 021
PANAMA T SHIRT 0238 JG13 000
TROUSERS Y759 TBY1 695
CAP 327C AA28 000
WHITE BAG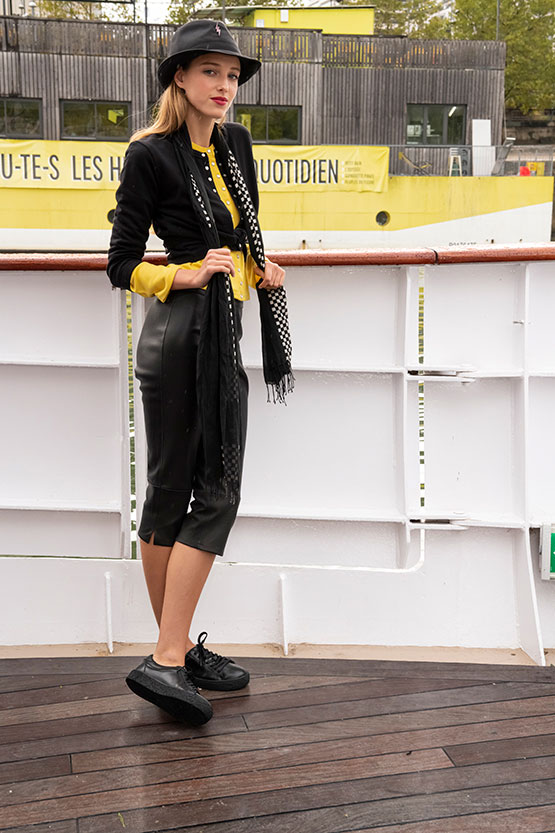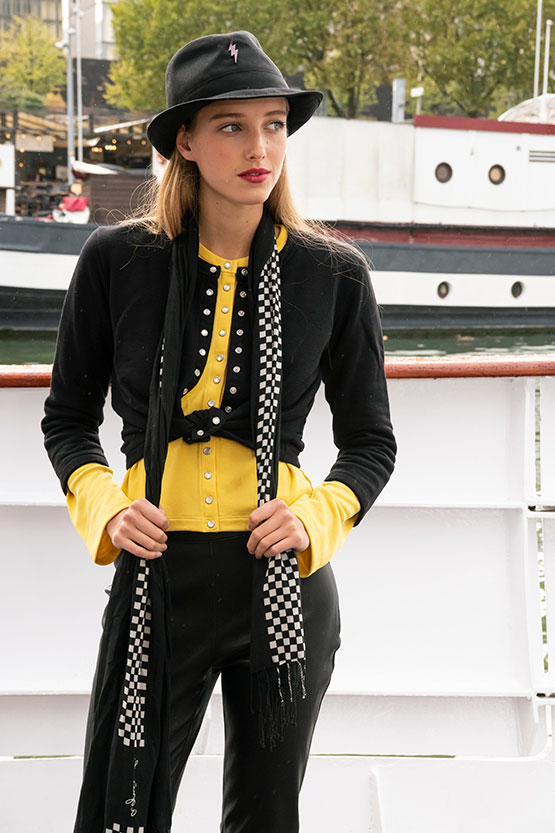 SNAP CARDIGAN ED17 M001 000
YELLOW SNAP CARDIGAN 0273 M388 243
CALECON GENOUX EN CUIR NOR P446 CUF8 000
RAFAEL SNEAKERS 220C CU01 000
BIBLOS HAT 1670 GG25 000
DAMI SCARF 2340 AC30 000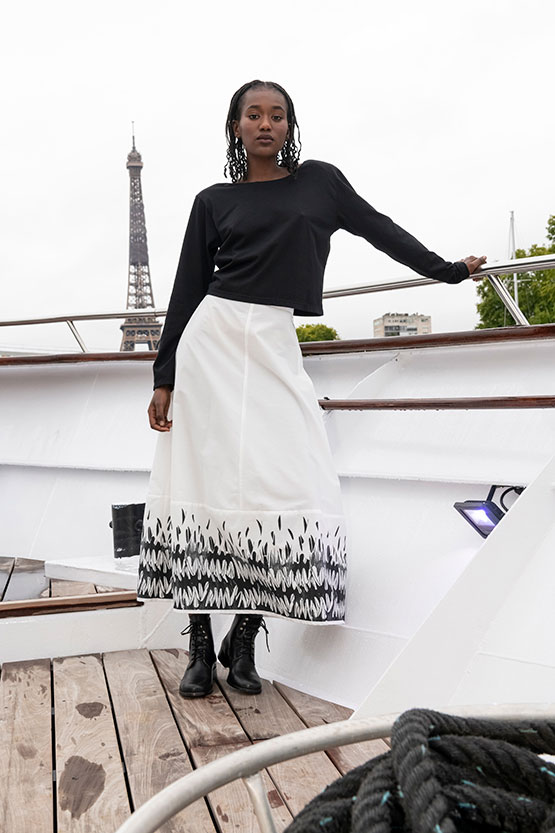 T SHIRT EAW2 JF59 000
SKIRT O735 ICL9 011
BOOTS 271C CU17 000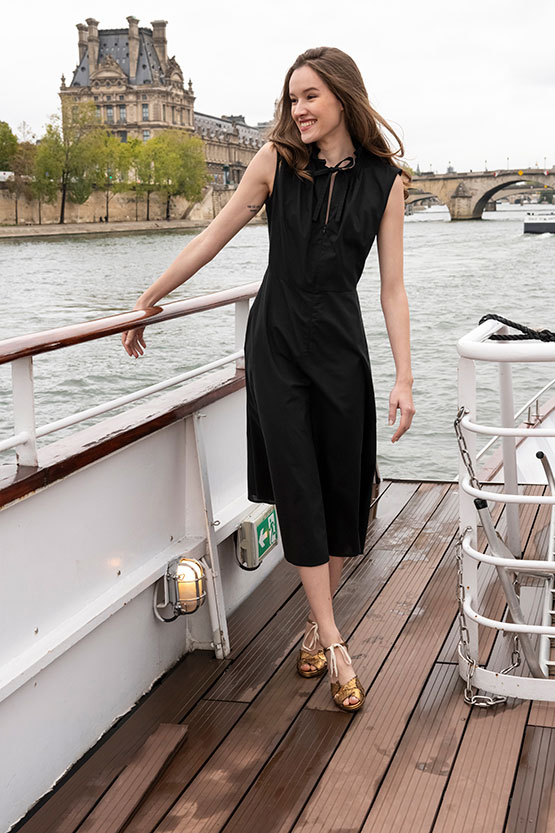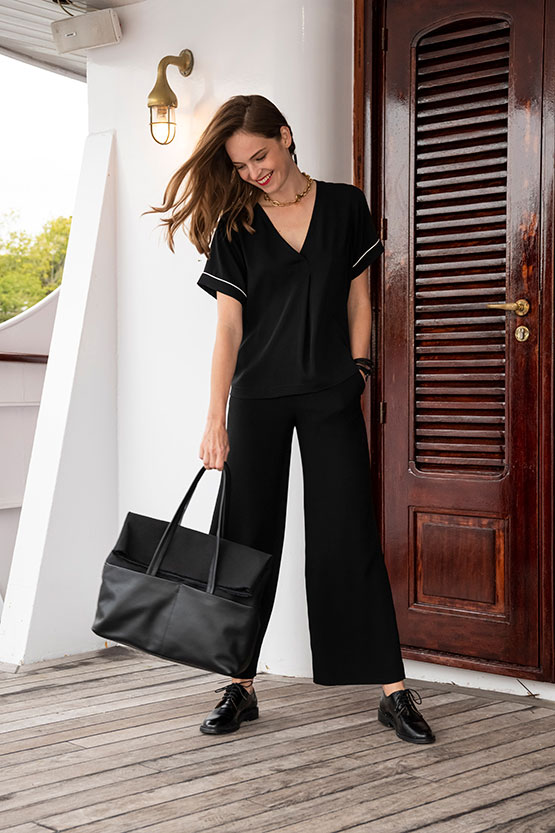 DRESS ZA78 UF95 000
SANDALS 108C CU52 050
T SHIRT L726 UBB2 000
TROUSERS Y357 U700 000
ZOE DERBY SHOES 273C CU01 000
BAG O259 VCP0 000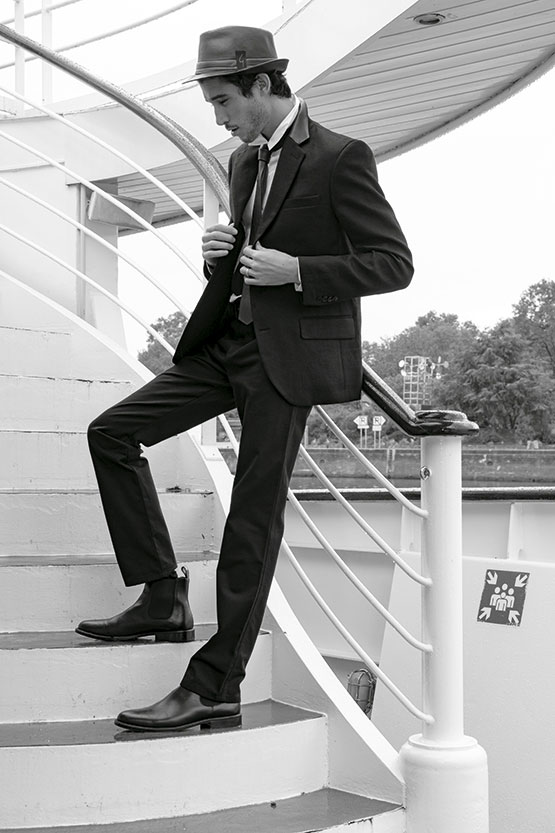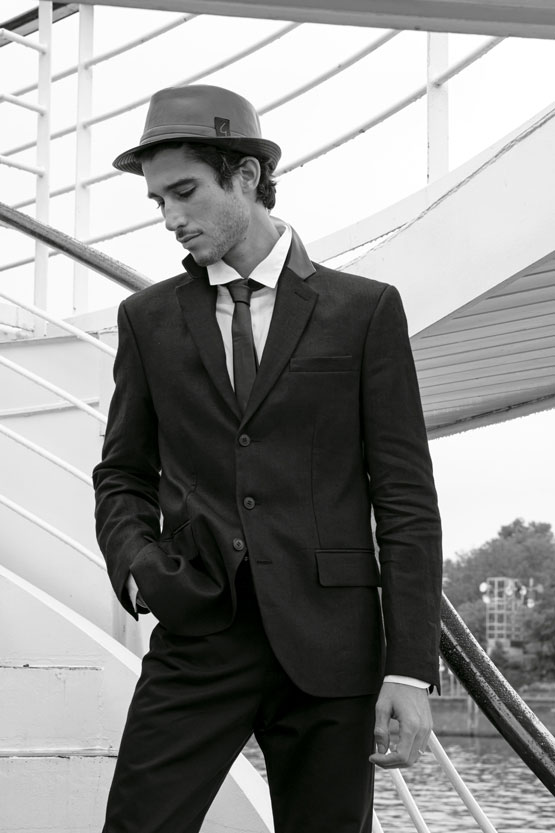 DOMINO JACKET XB75 U902 000
PLANET SHIRT 0121 UQ36 010
CHRIS JEANS P573 UE67 000
HUGUES BOOTS 548B CU01 000
LEATHER TIE 0195 CU01 000
BIBLOS HAT 1670 GG25 000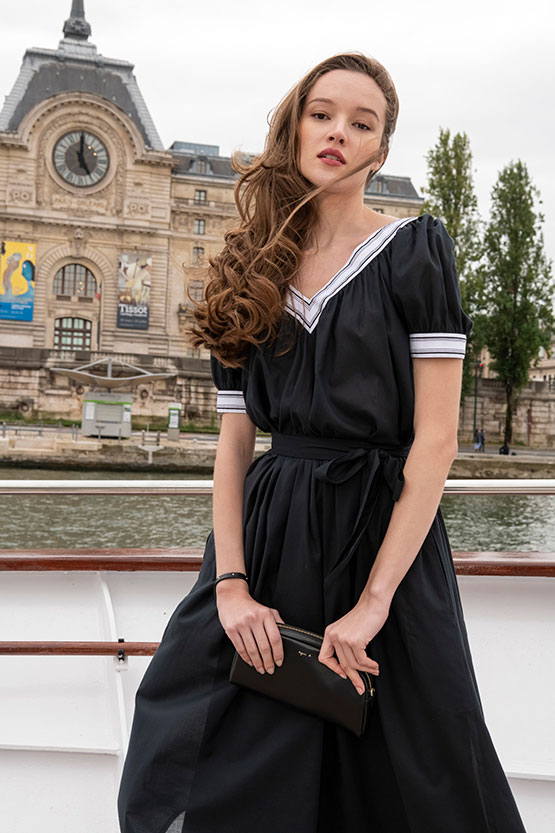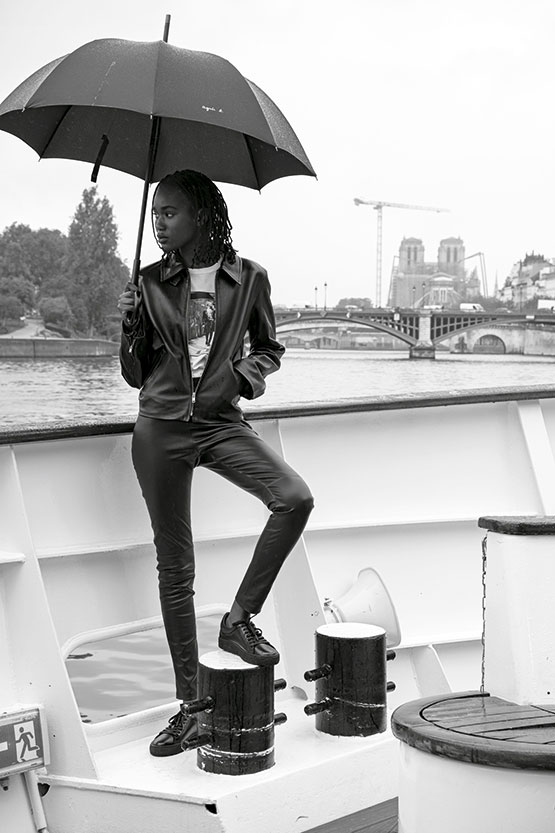 DRESS ZD97 UBF5 000
JUPON EN JERSEY I336 JM49 000
SMALL BAG N983 VCN3 000
LESLIE JACKET 1063 CU32 000
T SHIRT EAI1 SDE5 010
BLACK LEGGINGS Y035 CUN1 000
RAFAEL SNEAKERS 220C CU01 000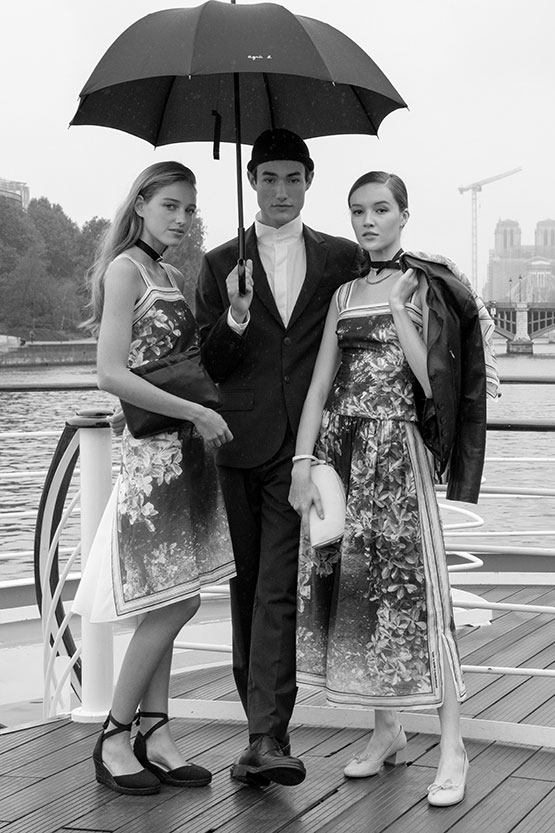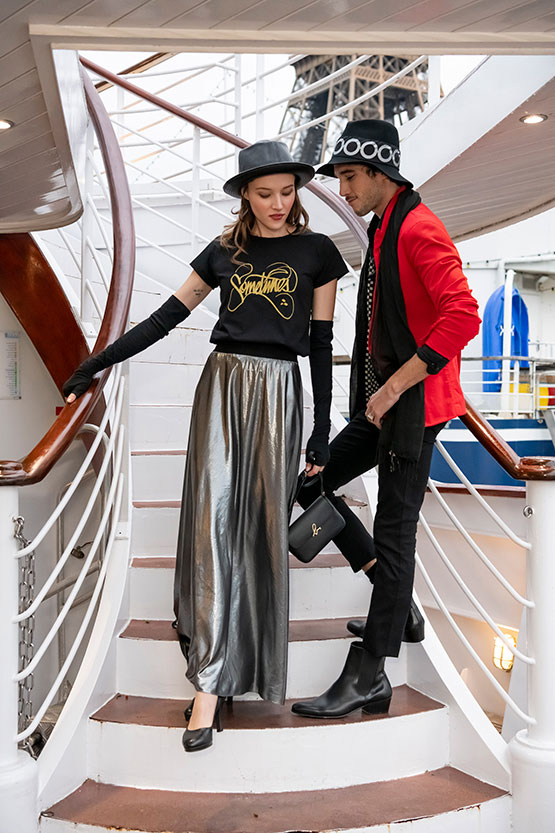 DRESS ZA88 NS94 000
ESPADRILLE PENELOPE 883A GL57 000
SMALL BAG O162 VCO9 000
DOMINO JACKET X710 TCA2 880
ÉTIENNE SHIRT W933 UQ36 010
LUCAS TROUSERS Y626 TCA2 880
ROBIN DERBY SHOES 187C CU01 000
ROULÉ BEANIE 2852 GS83 000
TAMBOURIN JACKET 8421 CU32 000
BUSTIER C193 NS94 000
SKIRT O671 NS94 000
SCARF 0395 AC94 000
SMALL BAG N983 VCN3 0111
SOMETIME T SHIRT 2653 SDE3 000
SKIRT O739 TBM7 909
ESCARPIN ARCHIVE 000
MITAINE OLYMPE 2604 GG90 000
BAG O229 VLT1 000
VESTE CROISÉE XB67 UR12 404
THOMAS SHIRT W771 UF95 000
IGGY SLIM JEANS P777 UE67 000
ROCK BOOTS
JIMMY HAT 404C AN42 000
DAMI SCARF 2340 AC30 000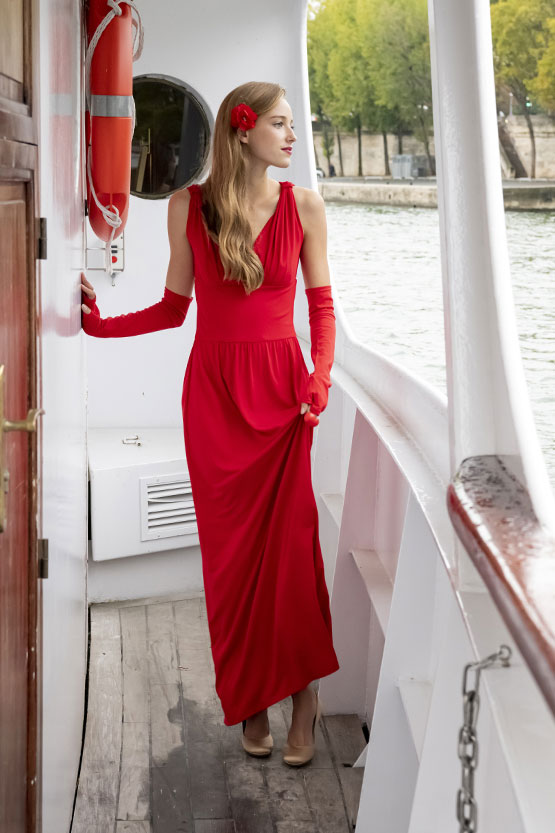 NEW CANNES DRESS QE73 J903 460
JENNY NECKLACE 417C AC89 374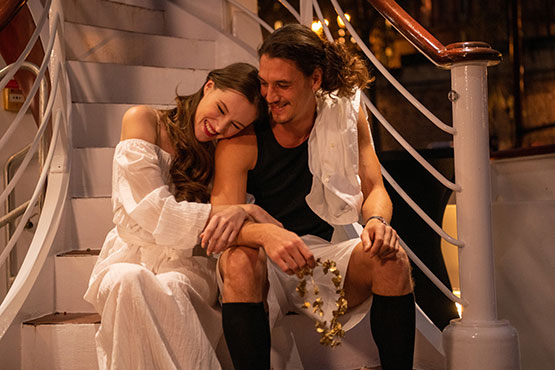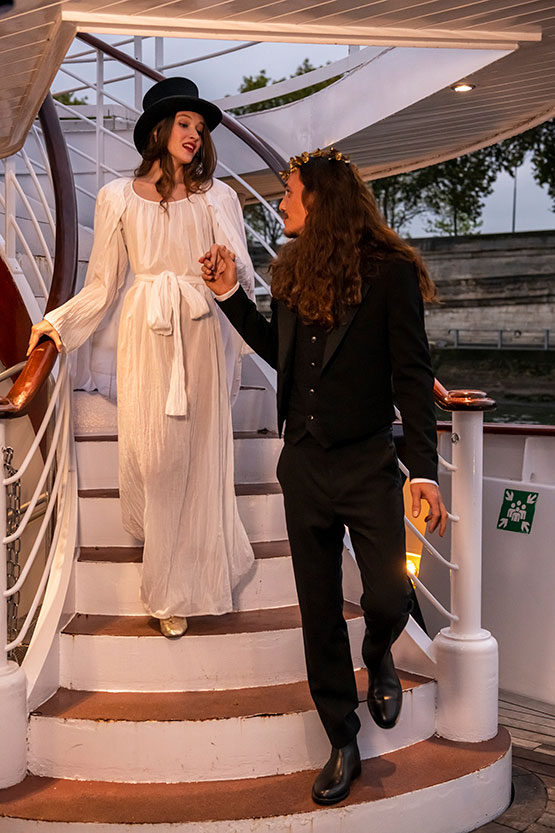 ANGUS LONGUE Z861UBF5 010
DRESS ZA71 UBF5 010
BALLERINAS 798B CU52 050
SPENCER D851 U919 000
GILET SANS MANCHE G540 JY73 000
SHIRT W933 UQ36 010
TROUSERS Y643 U919 000
HUGUES BOOTS 548B CU01 000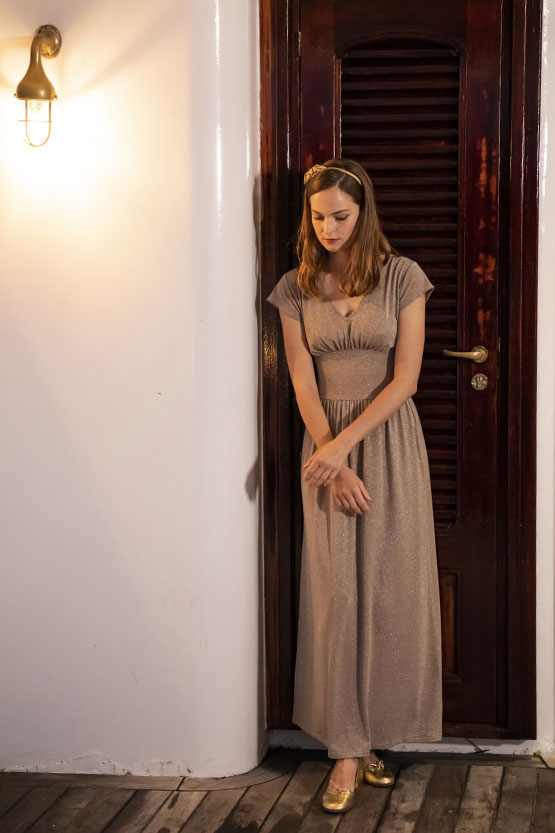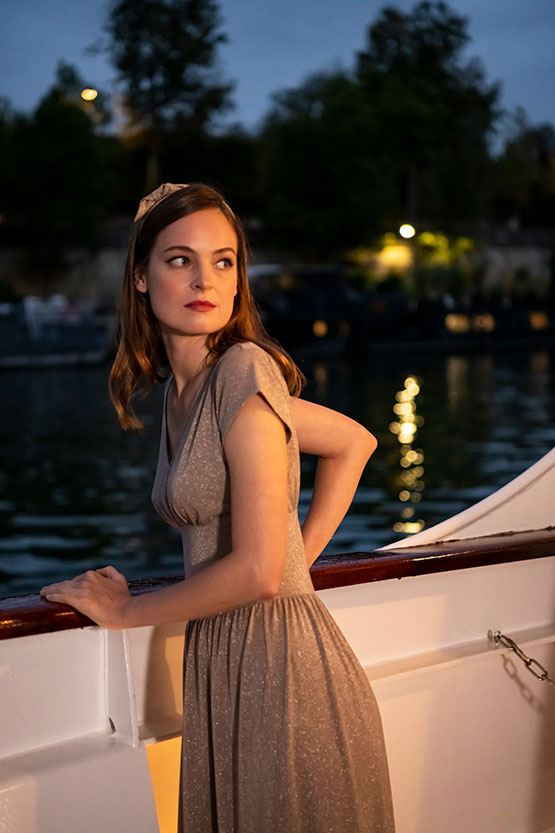 DIANE DRESS QE71 JFC9 050
BALLERINAS 798B CU52 050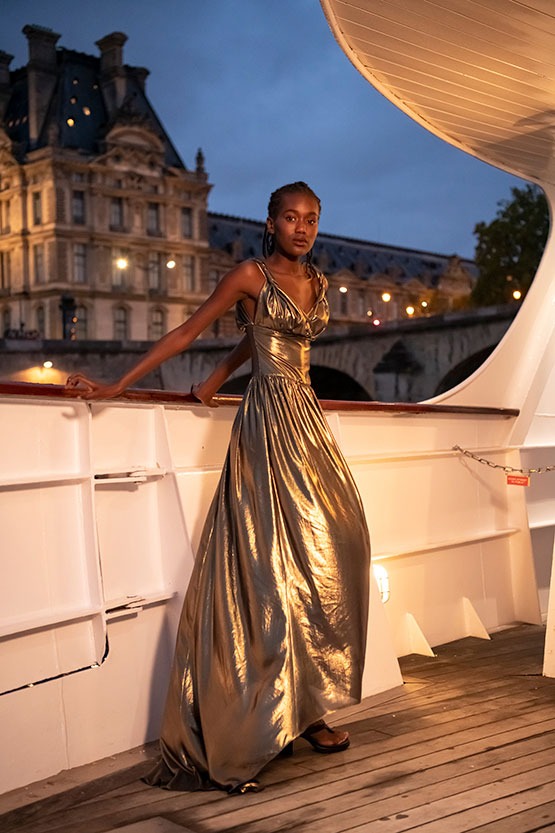 DRESS ZD96 TBM7 051
JUPON EN JERSEY I336 JM49 000